Want to know how precision tooling and molding makers ensure good-quality products? Then, get to know the QC equipment employed by precision mold and die  manufacturers to achieve perfection in every single detail of the specification. They include measuring microscopes, height gauges, hardness testers, and more.
When was the last time you bought earpods or any other electronic gadget and saw a tiny "QC PASS" sticker on it? Have you ever wondered what it's for? QC stands for "quality control", which is the process of checking and testing products to ensure they meet certain standards and specifications. These QC stickers are to tell you that a product has passed a mandatory quality inspection and is ready for shipping or use. They also assure customers that it has gone through a rigorous testing protocol, which is a way for brands to build trust with customers as they include warranties and guarantees on their products.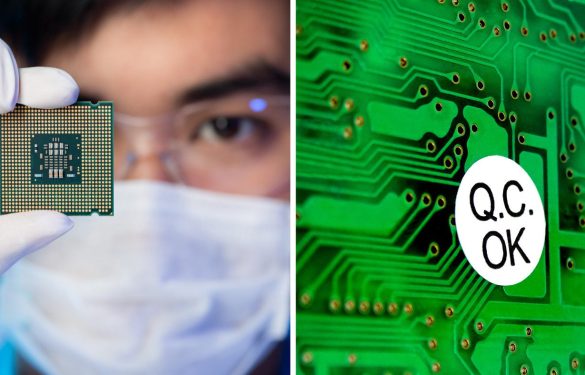 So it's no different when making precision molds and dies; if not, it's even more significant given the tolerance demands from the manufacturers who use custom molds and tooling for the most desired accuracy on the output. Precision molds and dies are used to create complex and intricate shapes and parts for various industries, such as automotive, aerospace, medical, and electronics. So, they require high accuracy and precision to ensure the final products function properly and safely. That's why QC equipment is essential for measuring and verifying the dimensions, surface finish, and alignment of precision molds and dies.
This blog post will explore the different types of QC equipment used in precision tooling, mold, and die-making, which includes measuring microscopes, height gauges, hardness testers, and other scales and equipment. Also, provide in-depth details on how these apparatus help to enhance the quality of the making of precision molds and dies.
Importance of QC in Precision Mold & Die Making
Precision mold and die making is a complex and exacting process that requires a high level of skill and expertise. Each step must be carefully planned and executed to ensure that the final product meets the customer's exact specifications. It is a time-consuming process, but one that is essential for the successful production of high-quality products.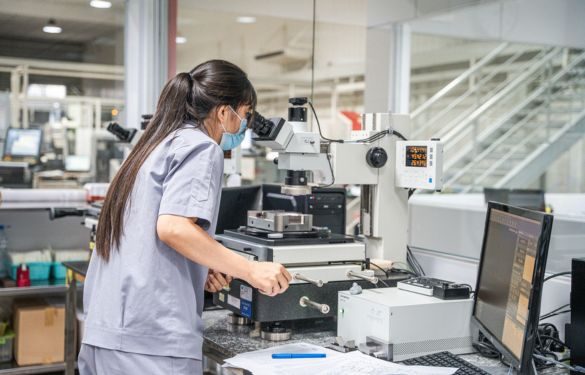 So it's no surprise that the right equipment makes all the difference. To understand more about the QC process at CAM Resources, check out our last blog post on QC in precision mold and die making.
3 Main Types of QC Equipment for manufacturing Precision Tooling, Molds and Dies
In the Quality Control (QC) process, it is essential to have the right tools to ensure that the QC process is efficient and accurate. While there are many types of equipment that can be utilized, three types of QC equipment really stand out and are mainstream: height gauges, measuring microscopes, and hardness testers.
Having these three types of QC equipment is crucial to ensuring that the QC process goes smoothly and that products meet the required specifications. Without these tools, it would be challenging to maintain quality standards and ensure that products meet customer expectations. 
1. Height Gauges: How Tall Can It Get?
The name stands for itself! Height gauges are essential tools used by QC engineers to measure the height of objects with incredible accuracy. They are used in manufacturing to ensure that parts fit together correctly. These gauges consist of a long arm with a measuring scale that can be adjusted to the height required. 
A height gauge has a base, column, measuring scale, and scriber. The base is for stability, the column supports the measuring scale, the measuring scale measures the height, and the scriber marks the measurement. Height gauges help technicians ensure products are safe and reliable by making them to exact specifications.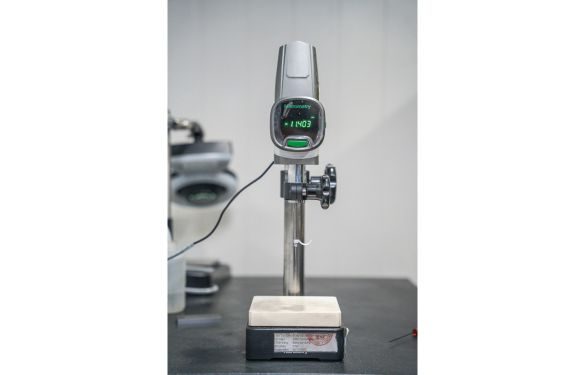 Height gauges are widely used in various industries to measure the thickness of materials such as metal sheets, plastic parts, and glass panels in construction. They are also used in carpentry and woodworking to measure the height of wood pieces and ensure they fit together perfectly. Popular brands of height gauges include Mitutoyo, known for their innovative technology and high-quality construction, and Mikometry, known for their affordability and precision.
Height Gauges In Precision Mold And Die Making
Height gauges are an essential tool in precision mold and die-making. They are used to measure and inspect the height of small components, features, and cavities in molds and dies with extreme accuracy. Height gauges are simple yet reliable tools that use linear scales, digital displays, or vernier scales to provide precise measurements of the height of a mold or die component. 
With the use of height gauges, mold and die makers can ensure that these features are within the specified dimensional tolerance, which is necessary to maintain the high level of accuracy required for mass production.
2. Measuring Microscopes: Taking on the Big Bob of Looking at Small Details
A measuring microscope is used to measure small objects with high accuracy. It is equipped with scales or graduated measuring scales that allow precise measurement of dimensions, angles, and shapes. Similar to other types of microscopes, a measuring microscope uses lenses or other materials that magnify the object being viewed. 
Several good brands manufacture measuring microscopes that are suitable for precision mold and die-making. Some of the top brands include:
Mitutoyo is a top brand that offers high-performance measuring microscopes with advanced features like precision XY stages, LED illumination, and digital readouts.

Olympus is also a well-known brand in the optics industry, offering high-quality measuring microscopes.

Nikon is another popular brand that offers precise measurements with its high-quality optics and advanced imaging technology.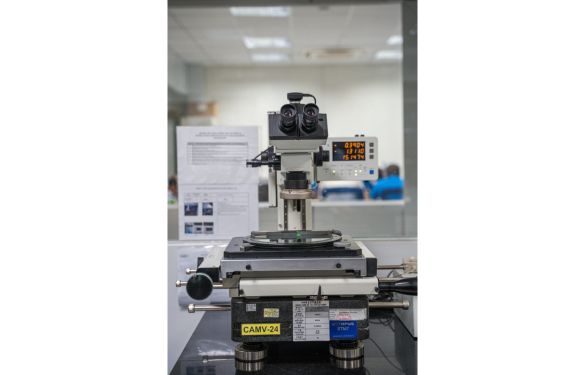 Any field requiring precise measurement of small objects would benefit from measuring microscopes, and they are widely used in various industries, such as automotive, medical, and electronics. They ensure that parts are made to the exact specifications required for optimal performance in the automotive industry, help doctors make accurate diagnoses and treatments in the medical industry, and measure tiny components used in smartphones and computers in the electronics industry.
Measuring Microscopes in Mold And Die Making
Measuring microscopes play an essential role in precision mold and die making, allowing engineers to measure and inspect the precision of intricate features down to the submicron level. Tolerances as low as +-0,002 mm can be achieved with the use of these scopes. This level of accuracy is critical in mold and die making because the molds and dies must be manufactured within specific and precise tolerances to ensure that they function correctly when used for mass production. 
Measuring microscopes are used to verify that the components of the molds and dies are precisely manufactured within the required tolerances, ensuring that there are no defects in the completed product. By using measuring microscopes in the mold and die-making industry, manufacturers can guarantee that their products are of the highest quality possible.
Simply put, a hardness tester is an apparatus that measures how hard a material is. The tester works by pressing a small ball or point into the material and measuring how much force is required to make an indentation. There are different types of hardness testers, each with its own set of parts and functions. 
Some of the most common parts include the indenter, the anvil, and the load cell. These parts work together to produce an accurate and reliable measurement of hardness. Whether you're testing metal, plastic, or any other material, a hardness tester is an essential tool for ensuring the quality of the workpiece.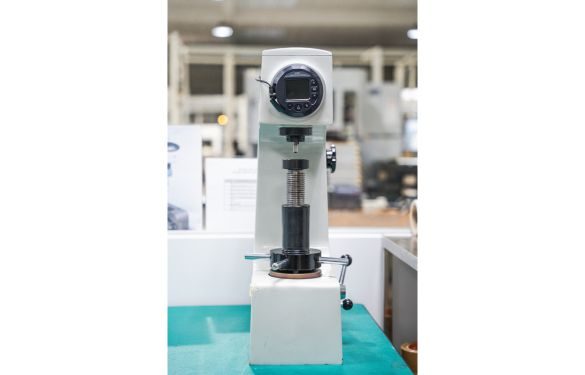 Hardness testers are an essential part of quality control in the manufacturing industry. It is used to assess the hardness and durability of materials used in products such as automobile parts, machinery components, and medical implants. Hardness testers are also used to evaluate the quality of materials used in construction, such as concrete and asphalt.
Role of Hardness Testers in Mold And Die Manufacturing
In mold and die making, hardness testers play a critical role in ensuring high-quality products by accurately measuring the hardness of materials like steel and carbide. The hardness of these materials greatly affects the performance, durability, and service life of molds and dies, thus, it is crucial to ensure that the material hardness falls within the required range for optimal product performance. By using hardness testers for examination, mold and die makers can achieve this goal and guarantee the quality of the workpiece. Hardness testers ensure materials fall within the required range for optimal product performance, especially in high-stress environments like the automotive and aerospace industries. They also verify the quality of incoming materials used in mold and die manufacturing.
Other QC Equipment In Precision Mold and Die Manufacturing
In addition to these three pieces of QC equipment that are commonly used in precision mold and die making, there are several other useful tools that can be employed to ensure the highest level of precision possible. By using a combination of these various tools, it is possible to achieve the utmost accuracy and precision in any precision mold and die making project.
Block Gauge and Pin Gauge
For instance, block gauges are a great option to check the dimensions of a workpiece, as they provide accurate measurements with minimal effort. However, if you need to measure the diameter of a hole, pin gauges are the better choice. With their tapered shape, pin gauges offer precise measurements for holes of varying sizes.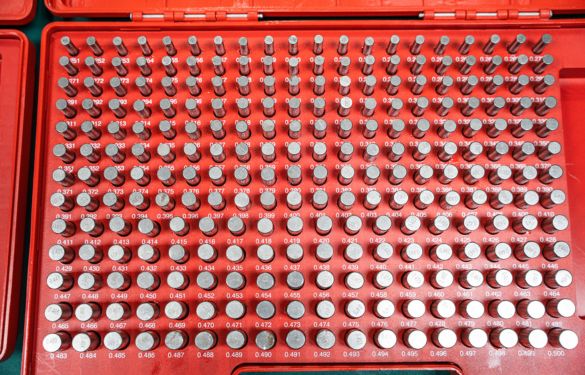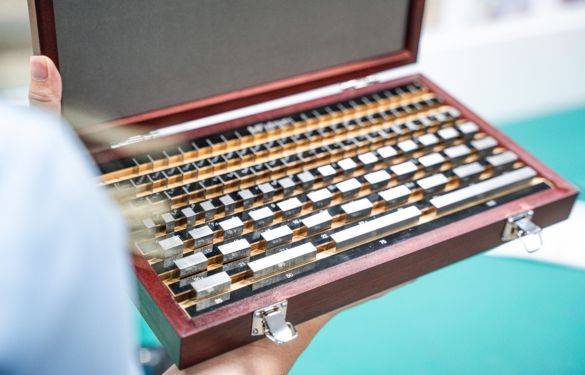 At CAM Resources, our Quality Control (QC) process is designed to ensure that our precision molds and dies meet the highest standards of quality. In addition to the mentioned QC equipment, we employ a range of measurement tools to thoroughly inspect each product.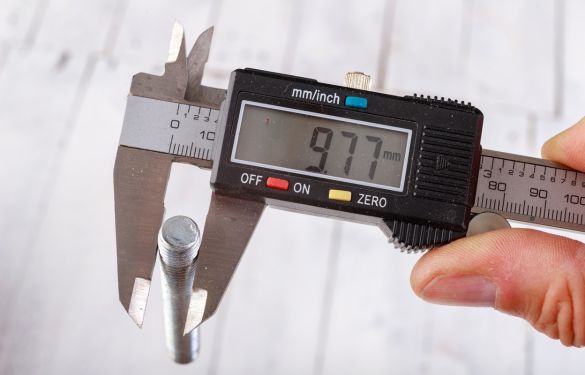 Our team uses digital verniers to measure the length and width of each product, ensuring that they meet precise specifications. Micrometers are used to measure the thickness of each product, down to the smallest fraction of a millimeter. We also use thread gauges to measure the threads on each product, ensuring that they are precise and uniform.
Best Practices for QC Equipment Maintenance
When it comes to maintaining QC equipment, it is essential to follow best practices to ensure that the equipment meets the required standards. QC equipment is used to test and measure the quality of products, and it is important to ensure that it is functioning optimally.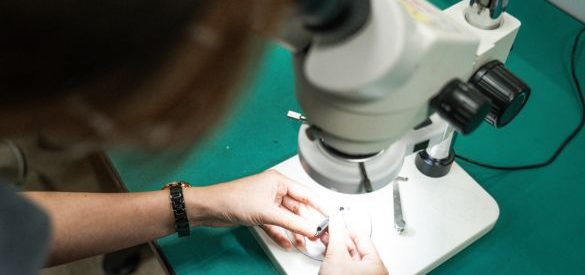 Routine checks and calibrations are necessary to keep the equipment in good working order and  avoid costly downtime. It is also crucial to follow the manufacturer's guidelines for maintenance and repair to prevent any damage or safety hazards. Overall, maintaining QC equipment is vital for ensuring accurate and reliable results, and it is essential to comply with the rules and regulations to maintain the integrity of the output.
Trust Our State-of-the-art Testing and Experience The Difference
In conclusion, quality control is an absolute requirement for precision mold and die manufacturing. It is impossible to meet the necessary standards for final products without the right equipment and procedures in place. It is critical to use high-quality QC equipment to ensure precise and accurate measurements throughout the manufacturing process. Investing in the correct QC equipment and following proper procedures is crucial for achieving manufacturing excellence in the precision mold and die industry.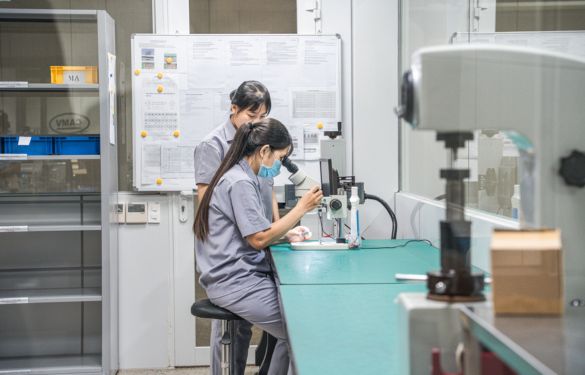 At CAM Resources, we understand the importance of high-quality manufacturing, which is why we always offer top-of-the-line QC equipment and services. We offer top-quality height gauges, microscopes, and hardness testers from brands such as Mitutoyo or Mikometry. So, if you're looking for a reliable partner that can take care of your products and help you take your manufacturing to the next level, be sure to check out CAM Resources quality page. Once you are convinced by our state-of-the-art testing capability, send us an inquiry with your specifications, and our sales team will reach out to you in no time!