Tool and die makers create dies, molds, jigs, fixtures, and machine tools that are quite essential for the manufacturing industry. This niche industry can relate itself to several manufacturing-focused exhibitions that happen throughout the calendar year. But some of them are the most anticipated, which they can't afford to miss!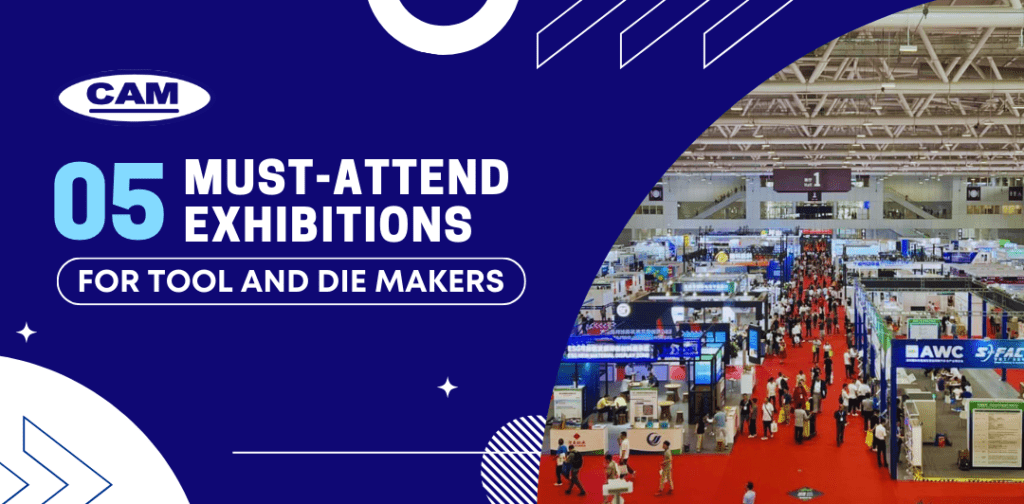 Going on a field trip as a student attending high school or university would be a terrific experience. A day that's quite different from blackboard lessons in the classroom and a great opportunity to get a first-hand observation of a factory, farm, or public agency running industry-scale operations.
So are the networking events, trade shows, and industry exhibitions for working professionals. Away from the work desk, an opportunity to engage with the industry stakeholders including clients, competitors, vendors, and other visitors. Connecting with industry leaders through trade exhibitions becomes essential, regardless of the industry and experience, whether you are a seasoned professional or a newbie.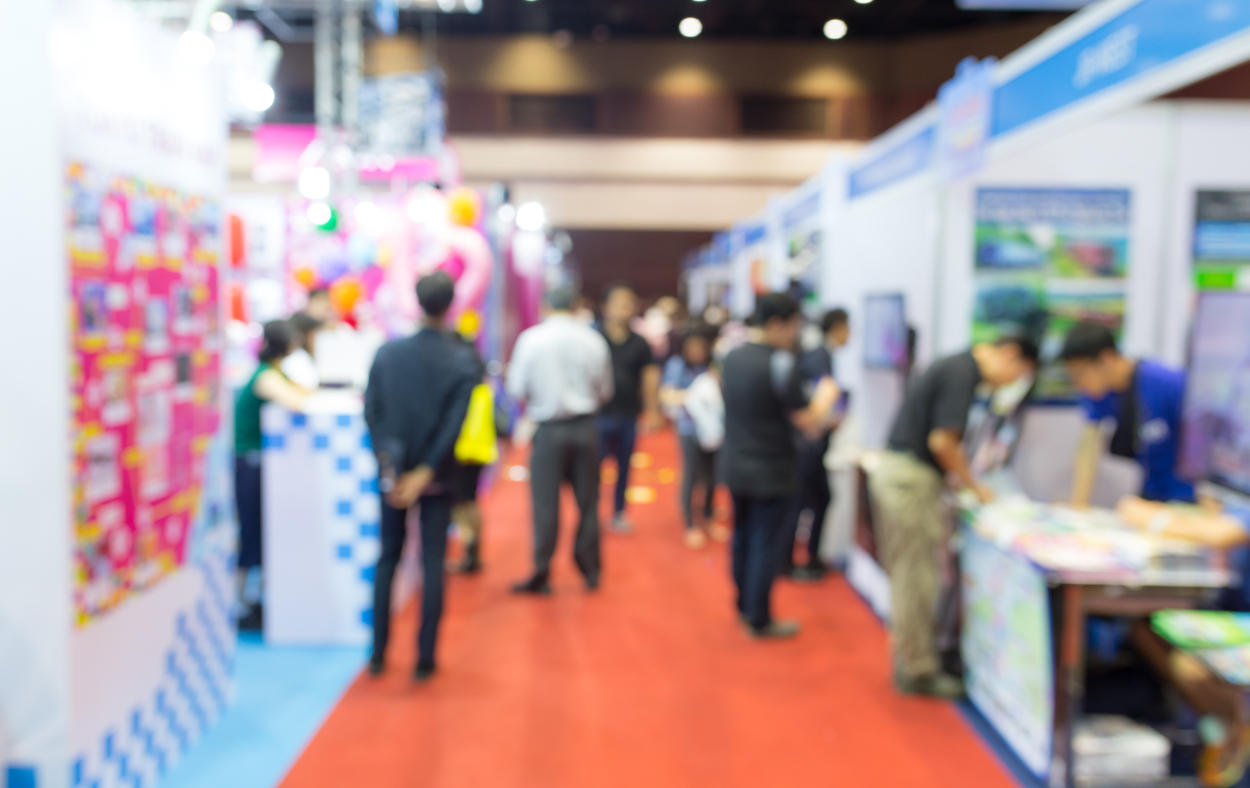 After all, we are all in the small world! Attending industry events holds the most importance, especially for technical and niche fields including tool and die, where customization becomes crucial. In our blog, we have shortlisted five must-attend exhibitions for tool and die professionals to stay abreast of the trends, and a few tips to maximize experience. 
Why Tool and Die Makers Must Attend Manufacturing Exhibitions?
Tool and die services are critical for the manufacturing world, ensuring precision and consistent quality of the products, as per the desired specifications. Despite being a specialized and niche industry, networking is crucial given ever-changing customer demands and rapid technological advancements.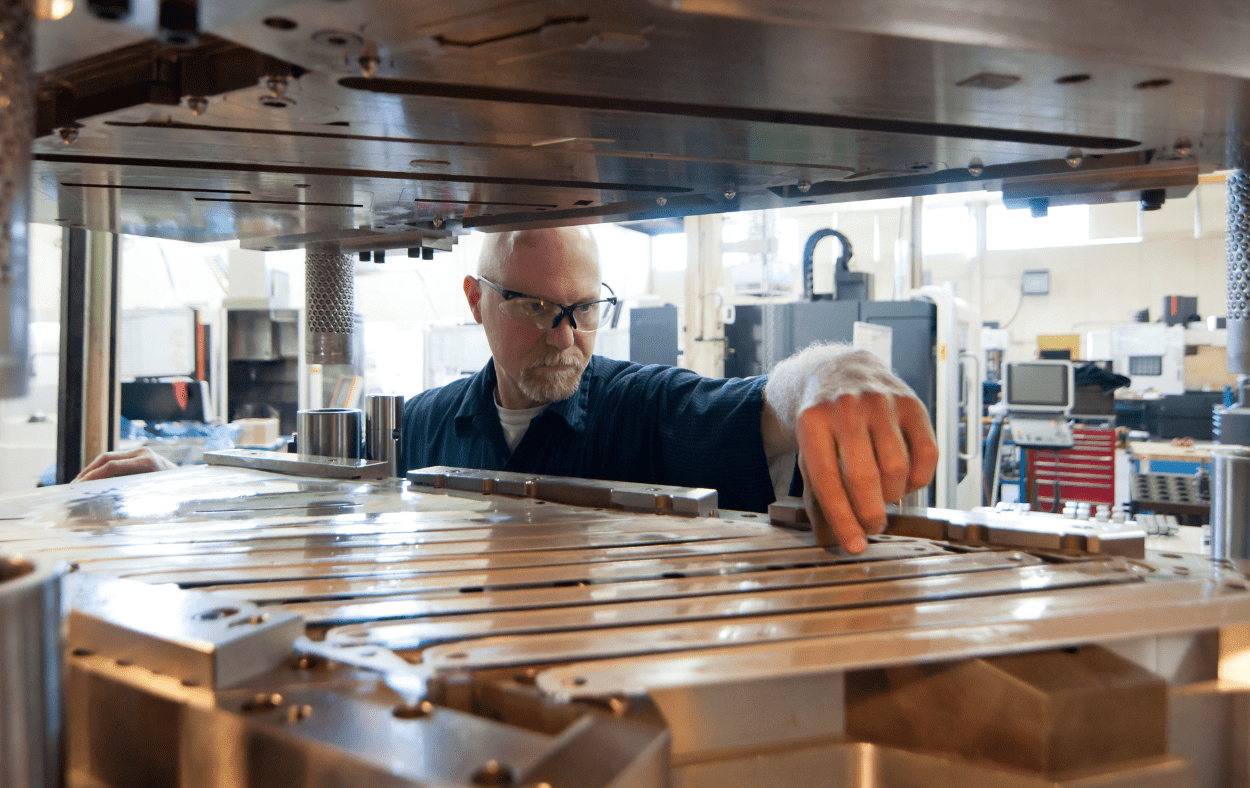 Below are a few reasons for telling why attending industry events and exhibitions matters, irrespective of whether you are from the tools & die industry or not:
Stay Ahead of the Curve:
Industry events offer a platform for companies to showcase their latest products, technologies, and services to potential customers and partners. It is an opportunity to gain exposure, and traction for brand awareness, which can lead to new business opportunities.
In addition to the marketing opportunities, exhibitions provide a chance to stay informed about the latest manufacturing trends and innovations in the industry. By attending these events, tool & die makers can learn about new technologies, materials, and manufacturing processes that can help them improve their products and services.
Network with Potential Customers and Partners:
Trade shows and manufacturing exhibitions offer tool and die makers an unparalleled opportunity to meet potential customers and partners from around the world. By showcasing products, services, and capabilities to a diverse audience, one can secure the attention of potential customers who are actively seeking precision tooling solutions.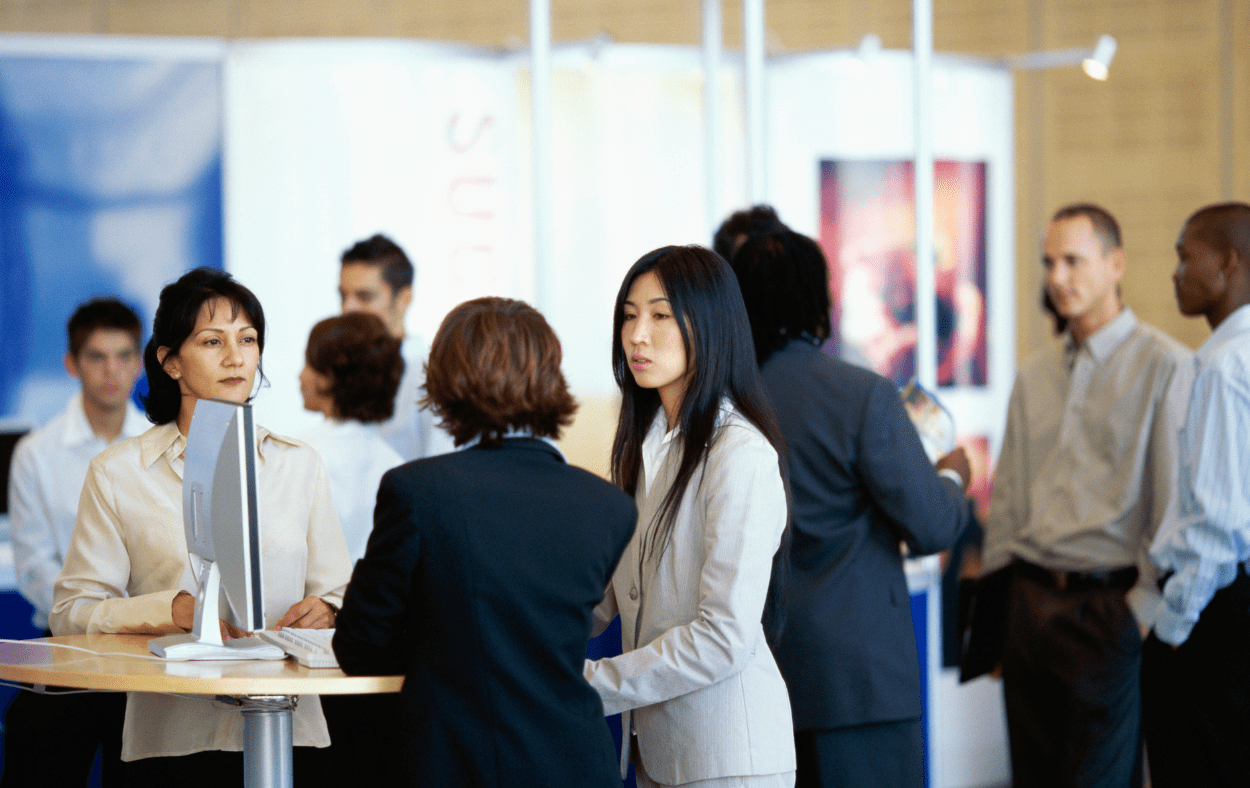 Engaging with these prospects face-to-face allows for meaningful conversations, demonstrations, and the chance to address specific needs or concerns. These personal interactions help to establish trust and credibility, making it more likely for leads to convert into long-term business relationships.
By leveraging these events, companies can build relationships, generate leads, explore collaborations, gather market intelligence, and ultimately grow their business on a global scale.
Learn about the Latest Product Innovations:
By visiting the exhibition floor, companies can gain firsthand exposure to the latest and evolving trends across the diverse range of products and services that the precision tool and die industry should be aware of.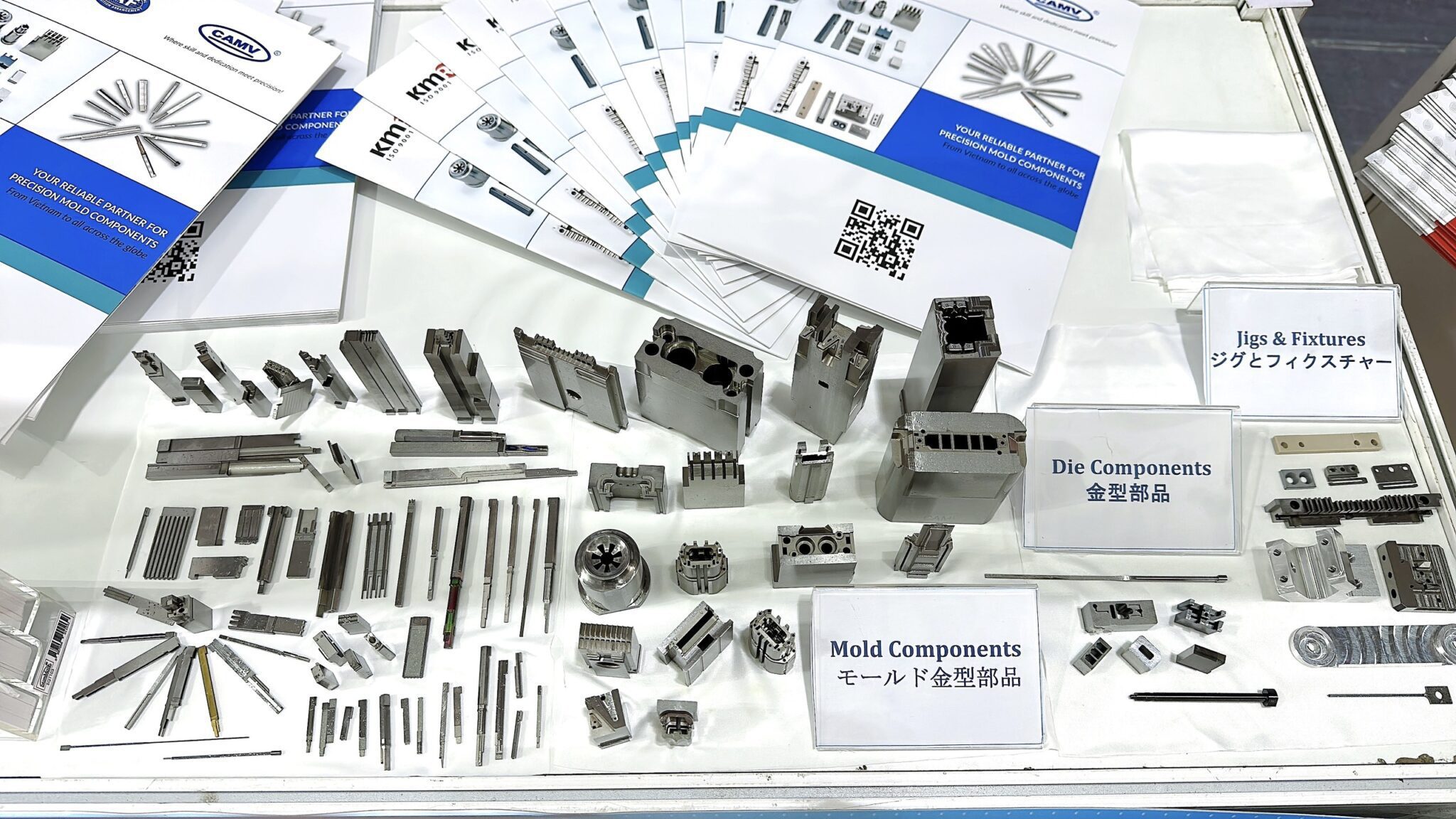 This allows them to stay updated on the latest advancements, innovations, and technological breakthroughs that can potentially revolutionize their operations. Whether it's cutting-edge machinery, advanced software solutions, or novel raw materials, these exhibitions offer a comprehensive showcase of the latest products available.
By understanding the capabilities and advantages of these new offerings, tool and die makers can make informed decisions about adopting them to improve efficiency, productivity, and overall profitability.
Benchmark against the competition:
Trade shows and manufacturing exhibitions are a great opportunity to see what your competitors are up to. By analyzing the competition's approach to product development, marketing, and customer engagement, tool and die makers can gain inspiration for new ideas and strategies that can help them stay competitive.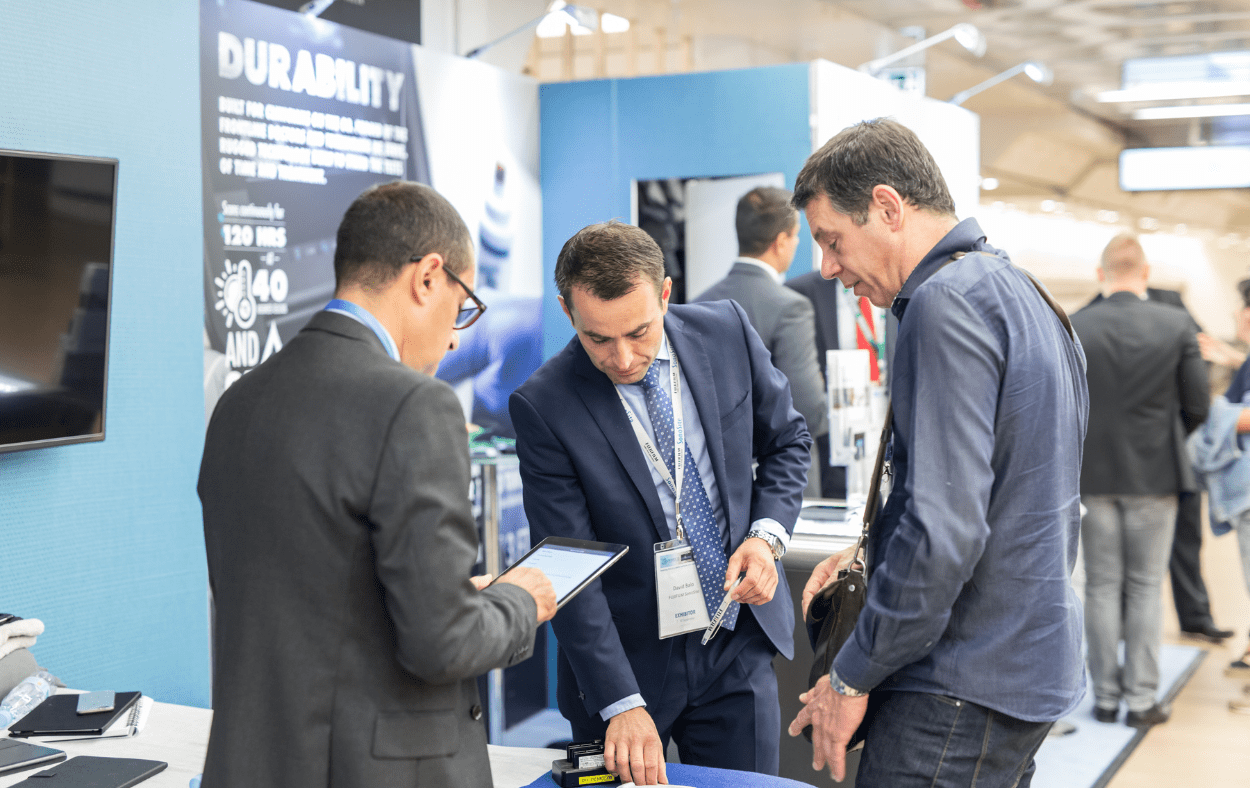 Participating in these events provides an opportunity for companies to directly experience the newest products and services offered by their competitors. This enables them to evaluate and contrast features, specifications, pricing, and other pertinent factors with their offerings. This is a valuable opportunity to benchmark your products and services against the competition, so you can identify areas where you can improve.
The 5 Must-Attend Manufacturing Exhibitions
Now, let's cut to the chase. Simply below are the top-rated and most awaited events if you belong to the tool and die industry: 
1. Machine Tool Indonesia (December 6-9, 2023, Jakarta, Indonesia)
Machine Tool Indonesia, scheduled to take place from December 6-9, 2023, in Jakarta, Indonesia, is a highly anticipated event in the machine tool and metalworking industry. 
As Southeast Asia's premier international trade fair for machine tools and metalworking technology, it serves as a platform for industry professionals, manufacturers, suppliers, and buyers to come together and explore the latest advancements in the field.

With over 1,000 exhibitors expected to participate, Machine Tool Indo offers a comprehensive showcase of cutting-edge machinery, equipment, tools, and solutions for various sectors of the industry. From precision machining to metal forming, welding, cutting, and automation, the exhibition covers a wide range of technologies and applications. 
This diverse range of exhibitors ensures that attendees have access to a broad spectrum of products and services, catering to different needs and requirements. CAM Resources will be attending Machine Tool Indonesia this year and you can check our news page for more detailed info.
2. EMO Hannover 
EMO Hannover is a biennial event that is considered the largest trade fair for metalworking in the world. It is an event that should not be missed by any tool and die maker looking to stay ahead of the curve.
EMO Hannover attracts over 2,000 exhibitors and 100,000 visitors from all corners of the globe. The exhibition covers a wide range of metalworking technologies, including precision tools, machine tools, industrial automation, and software solutions.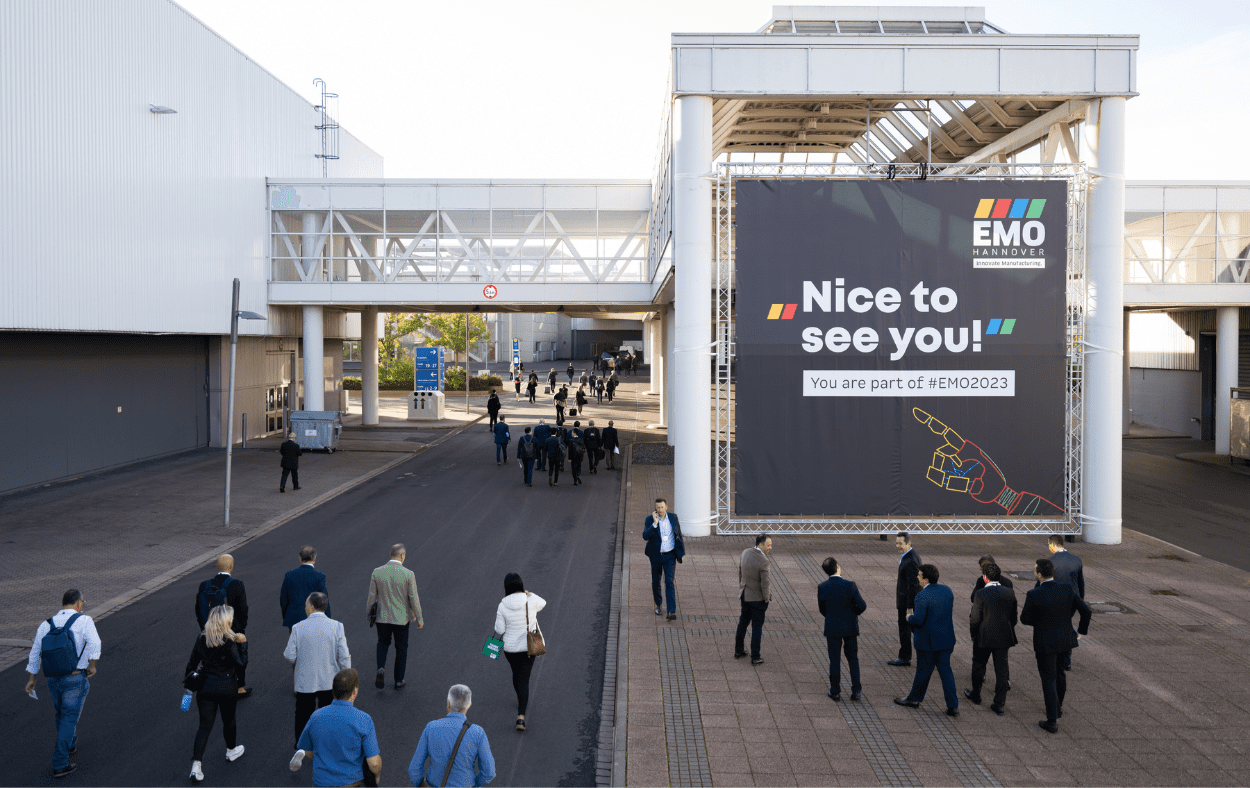 Exhibitors come from all over the world to showcase their latest products and services, with many debuting new technologies and innovations at the show. Attendees can engage with exhibitors, attend product demonstrations, and participate in technical seminars and workshops to learn about new technologies, applications, and best practices.
CAM Resources has the opportunity to be part of EMO Hannover 2023 and had a terrific experience at this global expo and we have published the news here. 
3. JIMTOF – Japan International Machine Tool Fair
JIMTOF, Japan's largest machine tool and metalworking exhibition, holds a prominent position in the industry as one of the most prestigious events worldwide. 
Held biennially in Tokyo, it draws significant attention from both exhibitors and visitors on a global scale. With over 700 exhibitors participating, JIMTOF showcases cutting-edge technologies, machinery, equipment, and solutions related to machine tools and metalworking. The exhibition covers a wide spectrum of sectors, including precision machining, metal forming, cutting tools, robotics, automation, and more. 
JIMTOF draws over 150,000 visitors from around the world, offering a chance for networking, knowledge exchange, and business collaborations. Attendees can explore the exhibition floor, engage with exhibitors, witness live demonstrations, and attend technical seminars to stay updated on industry trends and developments.
4. InterMold
InterMold is a prominent trade fair that focuses on mold and die technology, making it one of the largest and most significant exhibitions in the industry. It takes place annually in various cities worldwide, including Tokyo, Shanghai, and Bangkok.
The exhibition attracts a diverse range of exhibitors and visitors from across the globe. This includes mold and die makers, machine tool manufacturers, as well as suppliers of raw materials and accessories. The event provides a platform for these industry professionals to showcase their products, services, and innovations.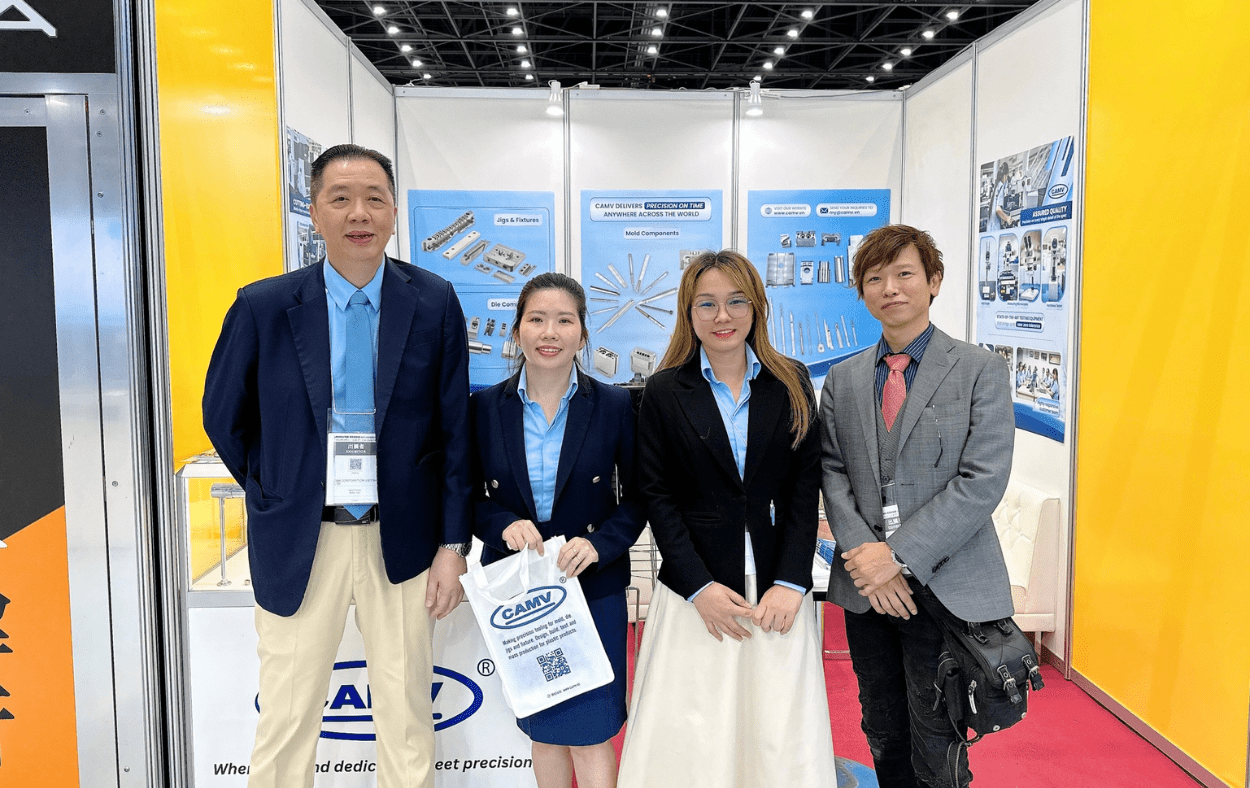 Fortunately, CAM Resources attended the Intermold Nagoya held earlier this year in Nagoya Japan and you can browse for more information.
With its international appeal, InterMold offers valuable networking opportunities and facilitates knowledge exchange among participants. Visitors can explore the exhibition, engage with exhibitors, and gain insights into the latest advancements in mold and die technology.
5. AMB – International Exhibition for Metalworking
AMB is the second-largest metalworking exhibition in the world, following EMO Hannover. It takes place every two years in Stuttgart, Germany, and draws over 1,500 exhibitors and 90,000 visitors from across the globe.
AMB showcases a diverse selection of metalworking technologies, encompassing machine tools, precision tools, automation, and software solutions. The exhibition offers a distinctive chance for visitors to gain valuable insights into the latest industry developments.
Attendees can interact with exhibitors, attend product demonstrations, and participate in technical seminars and workshops to learn about emerging technologies, novel applications, and best practices. Moreover, the event is an excellent venue for networking and establishing connections with industry experts from across the globe.
Making the Most of the Manufacturing Exhibition:
Attending a manufacturing exhibition can be an exciting and valuable experience for professionals in the industry. It provides an opportunity to explore the latest technologies, network with industry experts, and discover new business opportunities.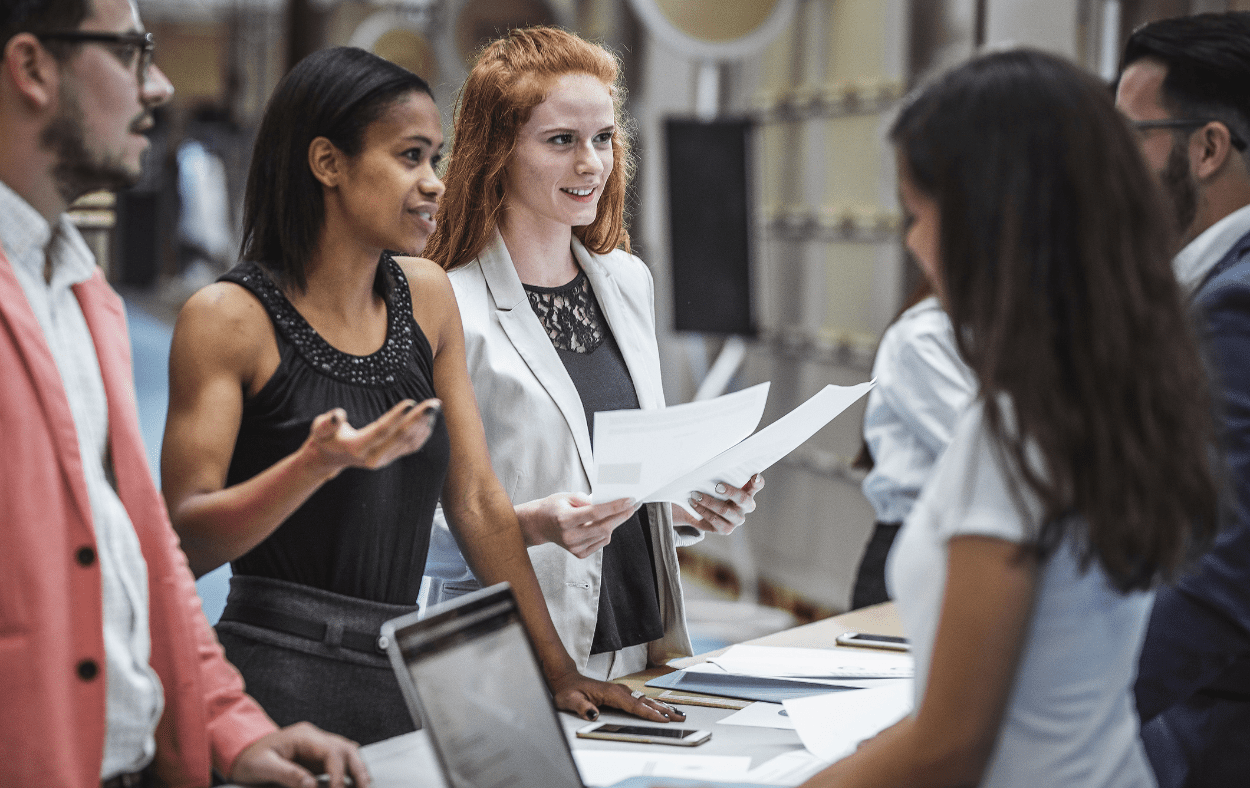 To help you make the most of your time at a manufacturing exhibition, we've compiled some insights and tips:
1. Plan Ahead:
Before attending the exhibition, take the time to research and identify the exhibitors that align with your interests and goals. Create a list of must-visit booths and prioritize your time accordingly. Planning will ensure you don't miss out on important exhibitors or events.
2. Set Clear Objectives: 
Determine what you hope to achieve from attending the exhibition. Are you looking for specific solutions, seeking new suppliers, or aiming to expand your network? Setting clear objectives will help you stay focused and make the most of your interactions with exhibitors and attendees.
3. Engage with Exhibitors: 
Take advantage of the opportunity to engage with exhibitors directly. Ask questions, seek product demonstrations, and gather information about their offerings. Engaging in meaningful conversations will help you gain deeper insights into their products or services and establish valuable connections.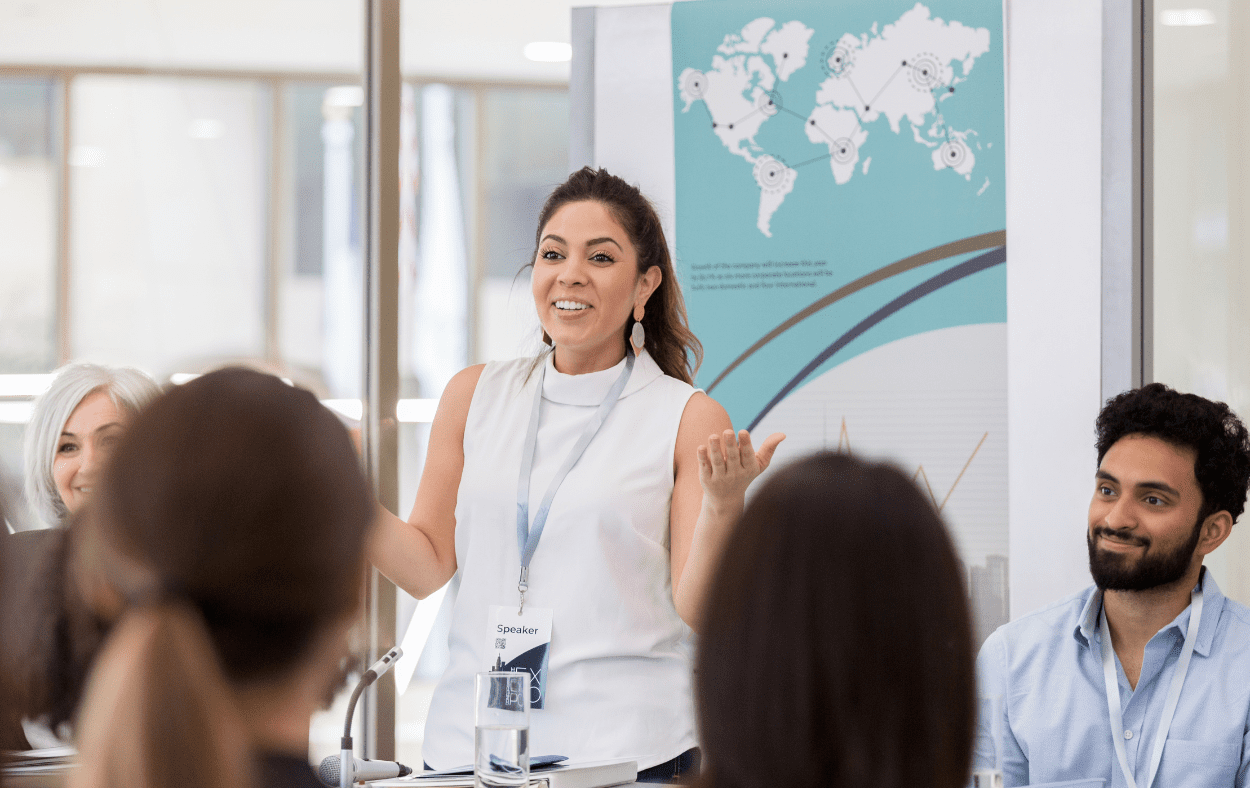 4. Attend Presentations and Workshops: 
Many manufacturing exhibitions offer presentations, workshops, and panel discussions on various industry topics. Make sure to attend these sessions to learn from industry experts, gain valuable insights, and stay updated on the latest trends and advancements.
5. Network, Network, and Network: 
There's no need to be shy! One of the greatest benefits of attending a manufacturing exhibition is the networking opportunities it presents. Be proactive in connecting with fellow attendees, industry peers, and potential business partners. Exchange contact information, participate in networking events, and follow up with promising leads after the exhibition.
Meet CAM Resources at Machine Tool Indonesia 2023
If you are a manufacturer based out of Indonesia or Southeast Asia, you must get ready to discover the latest and most innovative solutions in the machine tool industry at the Machine Tool Indonesia 2023 event happening between 6th and 9th December 2023.
CAM Resources specializes in precision tooling experts headquartered in Singapore and with factory locations strategically located in both Vietnam and China. With 20 years of experience under our belt, we offer precision tooling services to clients across the world. We pride ourselves on taking part in all the industry events constantly to stay on top of the latest trends and innovations.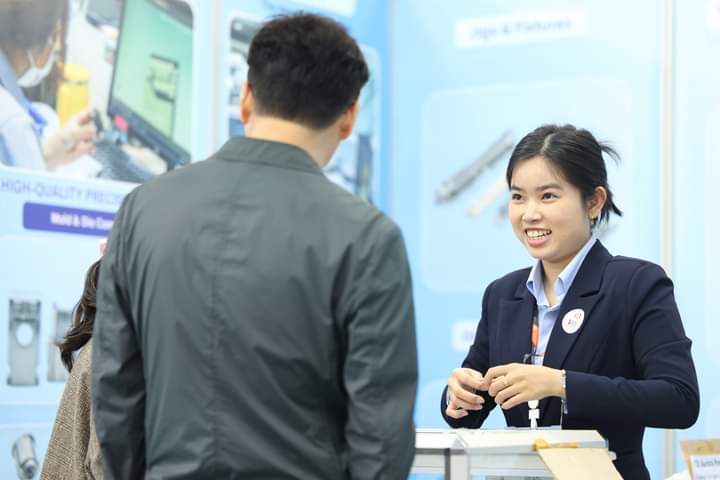 We are all set for this upcoming Machine Tool Indonesia event.  With so many exhibitors and visitors from all over the world, this is the perfect opportunity to network, build relationships, and stay up-to-date on the latest industry trends. At the event, our team of specialists will be on hand to answer all your questions and provide valuable insights into how their solutions can benefit your business.
So what are you waiting for? Check out our Machine Tool Indonesia 2023 news page and book your appointment with the precision tool and die experts at CAM Resources!