If you are still wondering a place offering surface grinding services, read this blog to identify the best 3 surface grinding companies that can care for and precisely deliver your requests!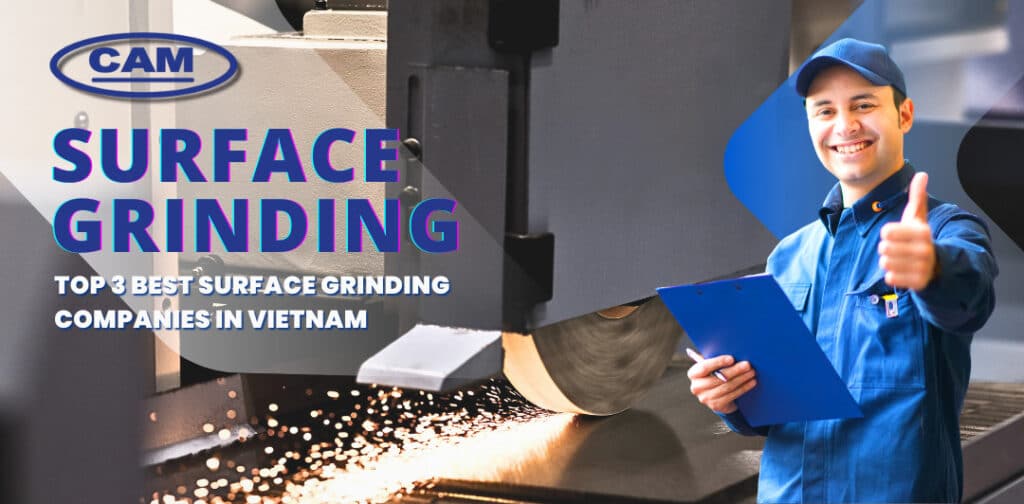 If you're a manufacturer looking for surface grinding services in Vietnam, you're in luck! Vietnam is home to some of the best surface grinding companies in the world. With their state-of-the-art equipment and skilled workforce, these companies can provide you with the precision and quality you need to take your manufacturing to the next level.
But with so many options to choose from, how do you know which company to trust? In this blog post, we'll be taking a closer look at the top three surface grinding companies in Vietnam. We'll explore what sets them apart from the competition, and why they're the best choice for manufacturers looking for reliable and high-quality surface grinding services. So, let's dive in and see what these companies have to offer!
What is surface grinding?
Before getting to the meat of the topic, let's touch a little on the definition of surface grinding.
Surface grinding is a process in manufacturing with one specialized purpose creating flat, high-definition surfaces on parts. Jigs, molds, and dies are one of the many products that require absolute accuracy of the surface grinding machine, down to the smallest precision requirements. The process can be applied to both metallic and non-metallic substances.
Sure there are cutting tools that can also do the grinding work, but the surface grinding machine are meticulously important because it does not only help manufacturers achieve a mirror-like finish, but also the depth, curve or parallel between edges – something you can't hardly get with a regular mill or lathe.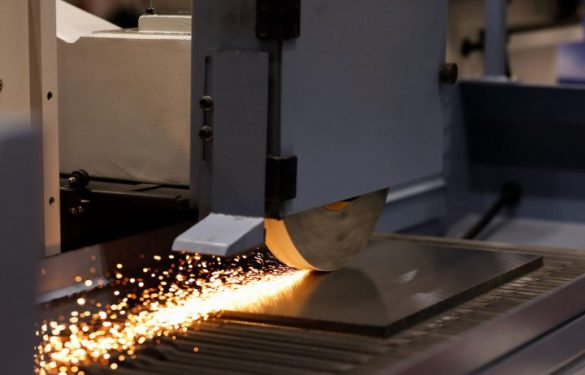 Manufacturers can use either an automated surface grinder – motor-driven surface grinding machines designed with advanced technical features – or a manual surface grinder with the use of a highly-skilled operator. (Check out our blog on manual grinding vs automatic grinding!)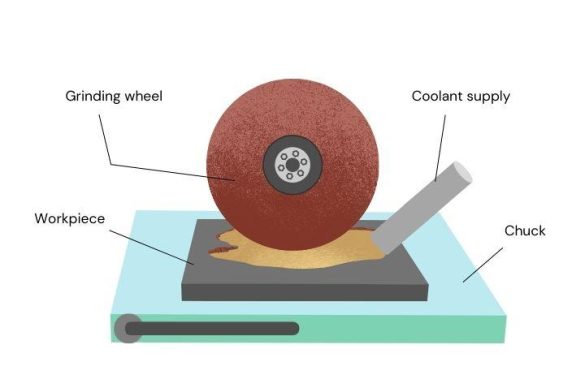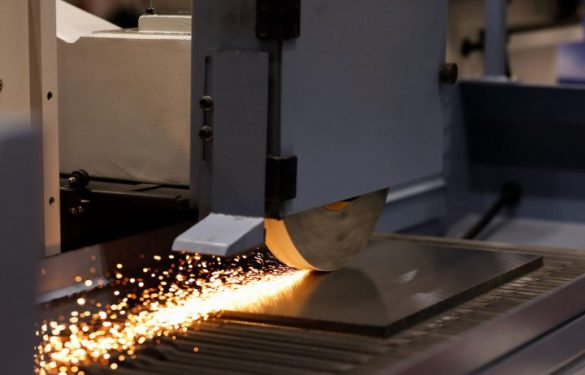 The process of surface grinding process is an abrasive one, meaning that two surfaces will be in rough contact with each other to rub off a thin layer of one. The workpiece (the part that needs flattening) is secured in place by a chuck mounted on a worktable. Then a spinning wheel, made with abrasive materials, will grind against the surface of the workpiece to remove impurities. Abrasive materials are particles of diamond, silicon carbide or aluminum oxide. Each particle in the wheel acts individually as a cutting tool, referred to as single-point, while the entire wheel, which consists of a great amount of abrasives, is called a multi-point cutting tool. The end result of the process is precise dimensions and quality coating finishes.
In a manual surface grinder, in order to spin the wheel for the surface grinding process, an operator will have to manhandle the handwheel. This step requires meticulous skill from the worker as the workpiece has to be placed precisely. When being grinded together, friction causes two surfaces to produce an excessive amount of heat, resulting in tiny bright sparks of fire. Once the surface of the product is free of impurities, the sparks will disappear. Due to such a high level of heat generated, coolant – a type of liquid that can remove heat – is pumped onto the grinding surface. 

Top 3 best companies offering surface grinding in Vietnam
In 2008, CNCTech was founded in Hanoi. As a tiny CAM programming firm, CNCTech initially provided software for businesses throughout the US West Coast. Two years later, in 2010, CNCTech launched its first machine shop. CNCTech currently has four plants in Vietnam that cater to a large international consumer base, several of whom are original clients.
Machining, tooling, and molding are some of CNCTech's primary manufacturing services. And in the four most vibrant cities in Vietnam – Vinh Phuc, Bac Ninh, Binh Duong, and Ho Chi Minh City – CNCTech runs four plants. Industrial Automation, Automotive, Oil and Gas, Telecom, Consumer Electronics, and IoT Smart Devices are some of CNCTech's partner industries.
For fourteen years, CNCTech has provided services to local, American, and Japanese customers across a variety of sectors.  They have a lot of expertise in producing a variety of goods. This expedites communication and guarantees that things are done correctly the first time.
Currently, CNCTech has more than 200 mills, lathes, injection presses, and other pieces of cutting-edge machinery. The business also provides a range of value-added services, including surface grinding services. The goal of CNCTech is to serve as a one-stop shop for all machining and injection molding needs. With a partner like CNCTech, you can invest in fewer, more intimate relationships to improve performance in terms of quality, delivery, and cost.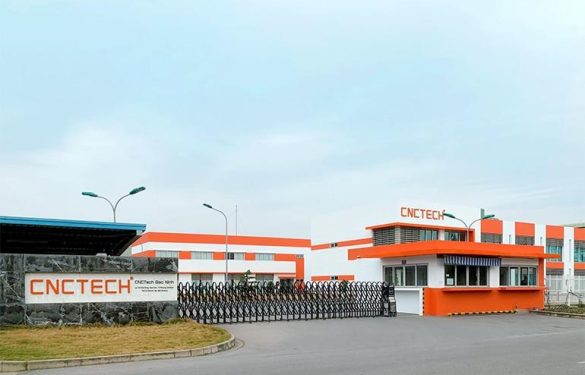 CAM Resources is a thriving precision manufacturing company based in Long An. CAM Resources originated from Singapore, offering top-notch facilities along with a diligent workforce with years of international standard training. 
CAM Resources has the right precision EDM, wire-cutting, surface grinding machines that can meet customer's exact engineering specifications. As proof of the company's excellent work in the industry, CAM Resources is the first foreign company to be awarded the Certificate of Science & Technology Enterprise by the People's Committee of Long An Province.
CAM Resources also offers worldwide shipping of finished products in a timely and hassle-free fashion. It is one of the best choices for clients who are looking for surface grinding service that inherits foreign technology for a competitive pricing plan.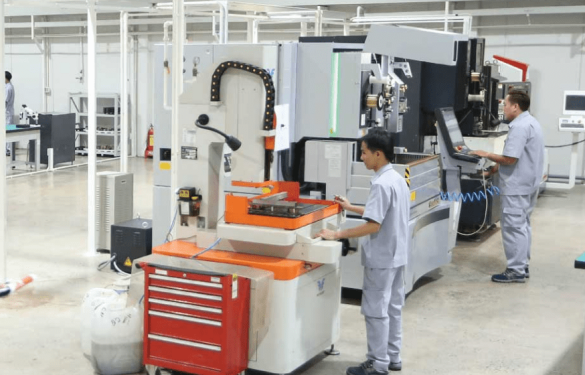 Back in 2005, Vintech Manufacturing was a manufacturing firm that performed precise mechanical processing on machine parts. By 2016, Vintech had made development investments and raised its professional bar to become Vintech Manufacturing, one of the mechanical workshops with scale, quality, and prestige.
Vintech Manufacturing has operated under the principle of devoting itself to client satisfaction based on quality, cutting-edge technology, and high dependability. On this foundation, Vintech Manufacturing develops a wide variety of services that are high-quality, reliable, and reasonably priced, especially surface grinding services. Vintech Manufacturing's main goal is to provide clients with confidence in manufacturing development.
Vintech Manufacturing always aspires to update, investigate, and create sustainable manufacturing technologies thanks to their technical proficiency and emphasis on knowledge development. The business is constantly seeking ways to use cutting-edge technology properly and select the best option for the goods of its clients.
After many years of operation, Vintech Manufacturing is now a business with strong human resources, extensive knowledge, and all contemporary technology and equipment, to fulfill all client demands. The majority of the company's mechanics are technical school graduates who have spent a lot of time honing their knowledge, abilities, and procedures in the field. As a result, mistakes, hazards, etc. are reduced.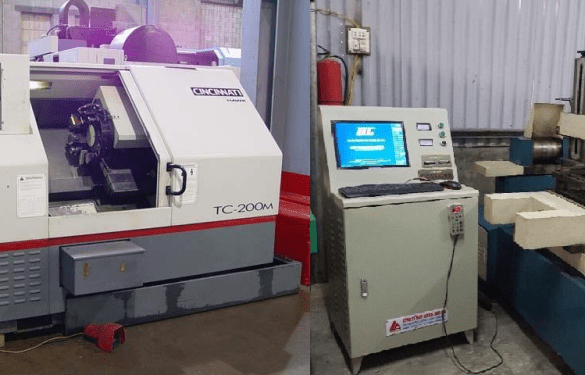 In conclusion, surface grinding is a crucial process in precision tooling, and finding the right company to handle it is essential. Vietnam has some of the best surface grinding companies, and we have highlighted the top three in this post. These companies have a proven track record of providing quality services and meeting their clients' needs. If you're looking for a reliable surface grinding company in Vietnam, look no further than our top picks.
CAM Resources is a company that offers both automatic and manual surface grinding machines that can benefit diverse precision custom tooling parts. We have both automatic and manual surface grinding that can benefit diverse precision custom tooling parts. Precision manufacturing at CAM Resources is taken care of down to the smallest digit. The operator's skill is upgraded with in-house training in a well-equipped factory. So why wait? Contact us today to get your quote and experience the best surface grinding services in Vietnam.