INTERMOLD is an international trade fair that takes place annually, bringing together precision tooling, mold and die makers from around the world. As one of the largest trade shows of its kind, INTERMOLD provides a unique opportunity for mold manufacturers from the precision mold industry to showcase their latest innovations and technologies, as well as network with potential partners and clients.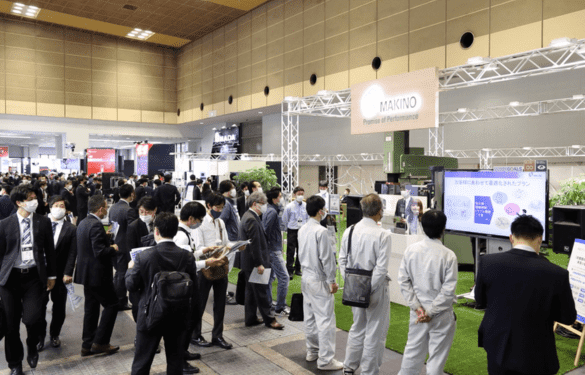 This year, we at CAM Resources are excited to announce that our Vietnam entity, CAMV, is also on the way to join this renowned event. CAMV will be presenting our technological capabilities and tooling and molding solutions to the world of precision at INTERMOLD, Nagoya 2023. We are looking forward to showcasing our cutting-edge technologies and forging new partnerships with industry leaders from around the world
In this blog, we will take a closer look at INTERMOLD as an exclusive exhibition, where precision tooling and mold makers are brought together. So, buckle up and get ready for a deep dive into one of the biggest tooling, die, and mold-making showcases in the world!
The prominence of precision molds and dies:
Before we jump into INTERMOLD, let's understand what these precision molds and dies are all about. Die and mold making is an essential process that plays a vital role in modern manufacturing. It is the art of designing, creating, and testing the tools and molds that are used in the mass production of a vast range of products. These range from car parts and consumer electronics to medical devices and household appliances, and are used by companies worldwide to meet the growing demand for their products.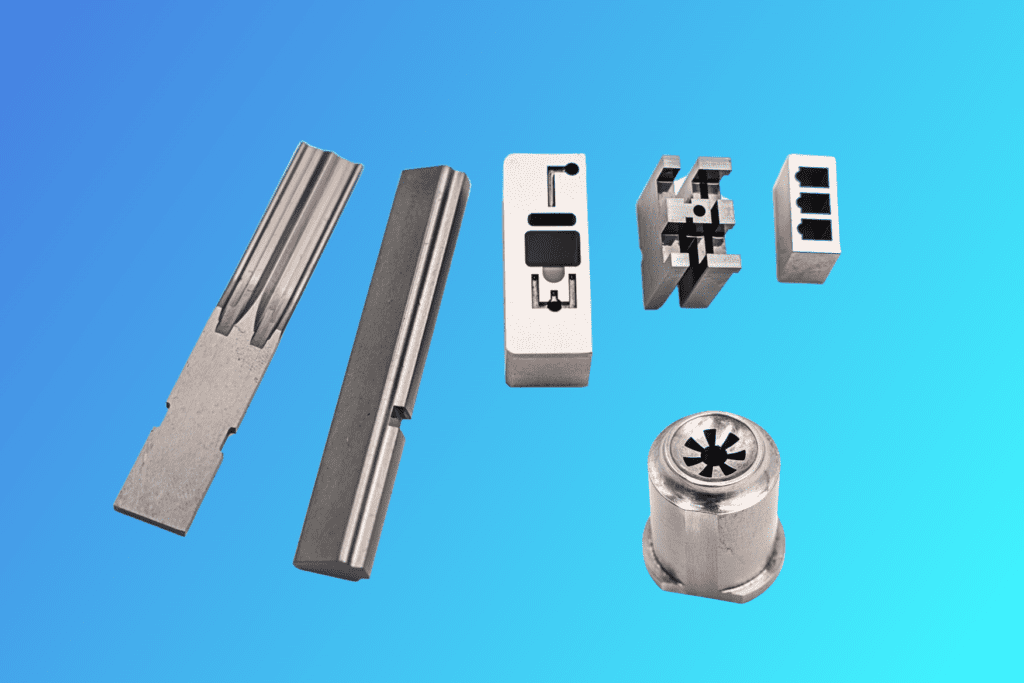 At its core, tool and mold making involves the use of cutting-edge technology, including computer-aided design (CAD/CAM software), the latest machining technologies and advanced manufacturing techniques. Skilled technicians work with precision machinery to create the molds and tools that companies rely on to produce their goods. These tools and molds must be designed to exacting standards, as even the slightest deviation can result in defects that render the final product unusable.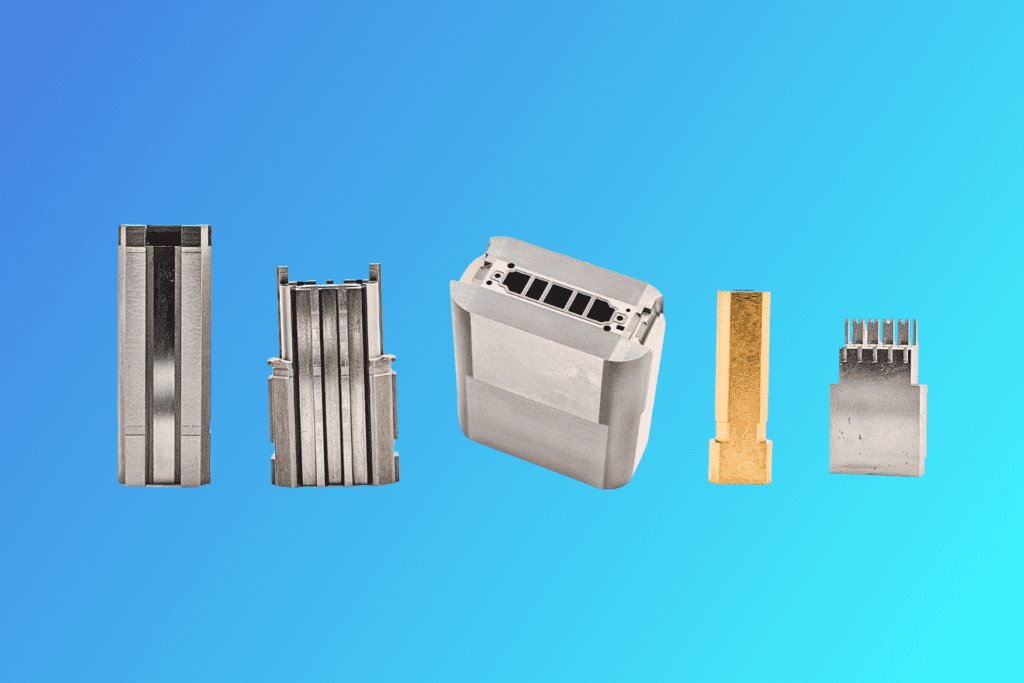 The precision tooling and mold industry is a vital part of modern manufacturing. Although it may not receive as much attention as other fields, such as software development or biotechnology, it plays a crucial role in the creation of many of the products that we use on a daily basis. Without precision tools and molds, many of the products that we rely on would not exist.
What is INTERMOLD?
INTERMOLD is an example of how exciting and impactful the innovations in this die & mold industry can be. The event showcases cutting edge technologies from manufacturers across the globe. From new materials to improved production processes, the industry is constantly pushing the boundaries of what is possible.
INTERMOLD's history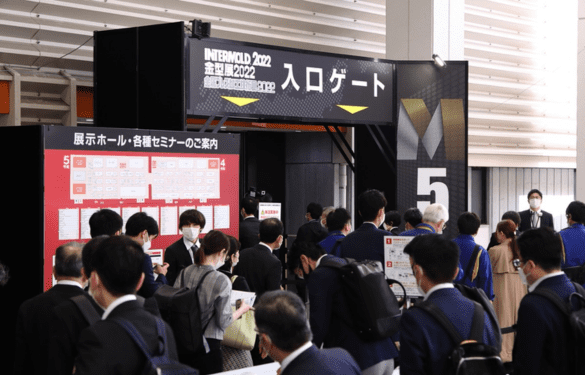 Since more than 25 years ago, INTERMOLD has been in charge of organizing exhibits for the Japanese mold industry to present cutting-edge technology for molds and dies. The manufacturing sector is now globally diversified.
The platform was developed by the organizers to provide businesses with a worldwide competitive advantage that can deliver the newest information and technology and carry out active business communication. Currently, INTERMOLD is taking a forceful stance toward the closely related molding industries of electronics, aerospace, and automobile parts.
The INTERMOLD exhibition has been held annually and attracts about 20,000 visitors from both domestic and overseas locations. With its rich history spanning several years, it has become a must-attend event for anyone in the industry.
What happens at INTERMOLD?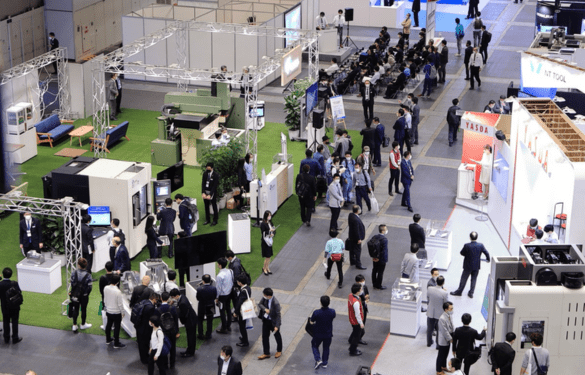 At the exhibition, attendees can expect to find the latest tools, techniques, and technologies in tool and mold making. Whether you're a seasoned professional or just starting out, there's something for everyone at INTERMOLD.
The target audience for the fair is anyone interested in tool and mold making, including manufacturers, designers, engineers, and more. If you're looking to stay ahead of the competition and take your skills to the next level, INTERMOLD is the place to be.
Industry Stakeholders and Benefits
Industry stakeholders in this sector have a lot to gain when it comes to networking, accessing cutting-edge technology and techniques, and forging potential partnerships and collaborations. These benefits are particularly relevant in the field of tool and mold making, where staying up-to-date with the latest advancements is crucial to success.
By attending events like INTERMOLD, stakeholders can interact with industry peers and experts, learn about new tools and techniques, and even find new business partners. Whether you're a seasoned industry veteran or just starting out, the benefits of attending INTERMOLD events are clear: better networking, access to cutting-edge technology, and the potential for lucrative partnerships.
Recent Events and Upcoming Ones
A brief hindsight of INTERMOLD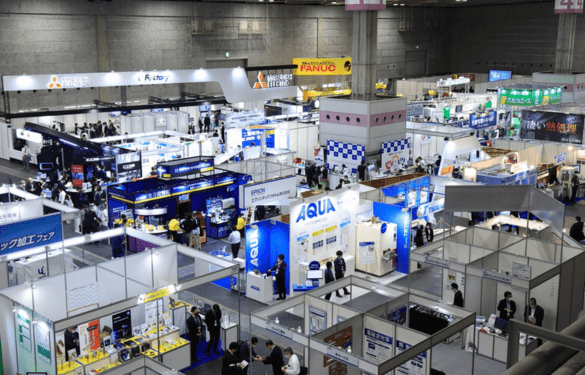 The INTERMOLD exhibition of 2022 was held at INTEX OSAKA from April 20 to 23, and it was highly anticipated by professionals in the industry. In addition, the online exhibition "After INTERMOLD 2021" was held from May 18 to 28, 2021, and it provided an opportunity for people who were not able to attend the physical exhibition to still learn about the latest advancements in the industry.
These events were filled with an array of impressive technology, with innovative techniques that were on display for all attendees to see. With so many groundbreaking products and solutions on show, the events successfully managed to inspire and energize the entire audience, leaving them with a newfound appreciation for the latest developments in the industry.
The events provided an excellent platform for industry professionals to connect and network, allowing them to share their knowledge and expertise with one another, and paving the way for future collaborations. All in all, these were exciting and informative events that demonstrated the potential of modern tool and mold making to revolutionize the industry.
INTERMOLD's next event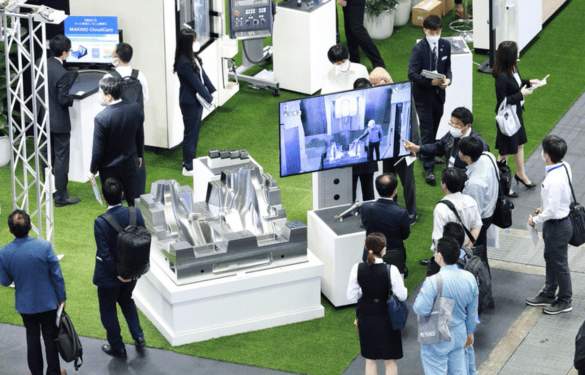 As we look forward to the upcoming INTERMOLD event in Nagoya, we anticipate an even greater level of excitement than previous events. This is because industry leaders are expected to converge and share their expertise and insights with attendees. These leaders will provide valuable information on the newest developments in tool and mold making, which is sure to be of interest to anyone in the dynamic field.
Additionally, attendees will have the chance to engage with other professionals, network, and potentially form new business relationships. Indeed, this event is a must-attend for anyone who wants to stay ahead of the curve in this ever-evolving industry.
If you're interested in attending the next INTERMOLD event, be sure to plan your trip in advance. And don't forget to bring plenty of business cards – you never know who you might meet at this exciting event!
CAMV at INTERMOLD Nagoya 2023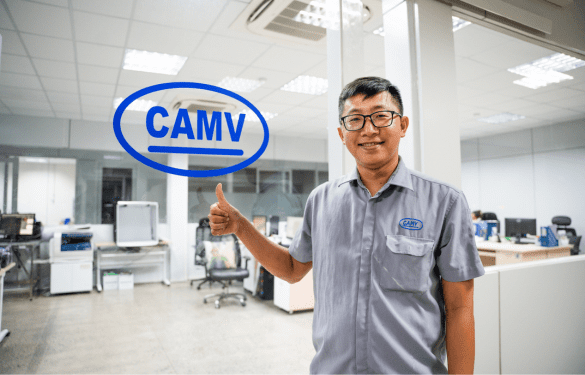 Are you interested in tool and mold making? Or do you have a hand in this industry? If so, you won't want to miss out on visiting CAMV's booth at INTERMOLD Nagoya 2023.
CAMV is a leading precision die and mold manufacturer in Vietnam, renowned for our top-notch products, impeccable delivery punctuality, and first-rate customer support.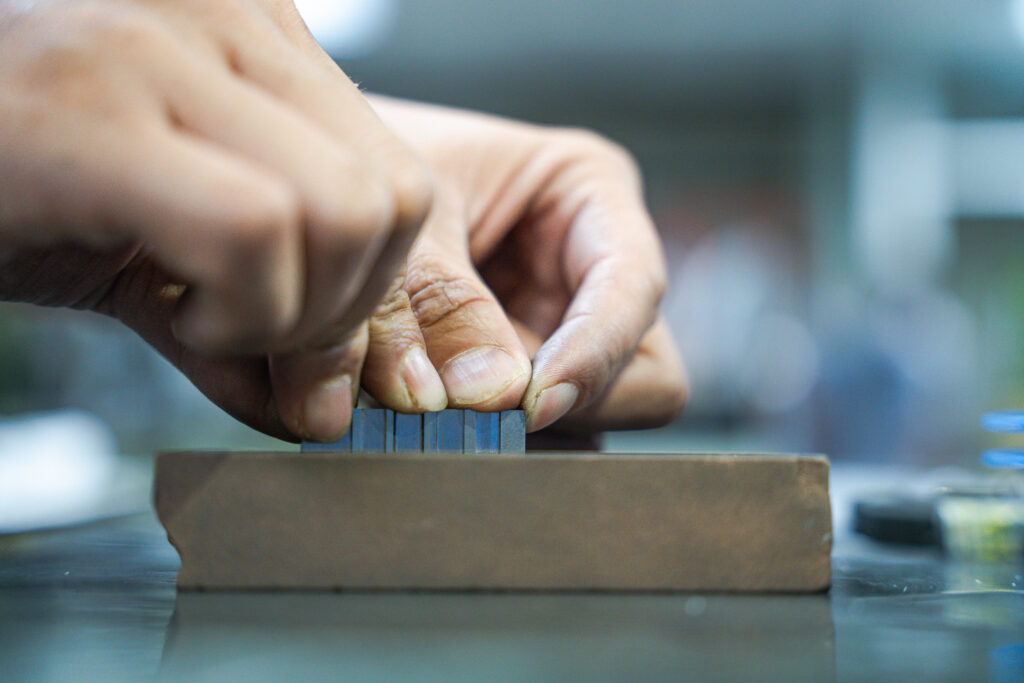 When it comes to custom precision molds, CAMV is the go-to company for manufacturers who want high-quality products and top-notch service. With years of experience in the industry, we have become a leading precision die and mold manufacturer in Vietnam. We take pride in the quality of our products, which are renowned for their durability and reliability. Our teams of experienced engineers and technicians are dedicated to designing and producing molds that meet the exact specifications of our clients.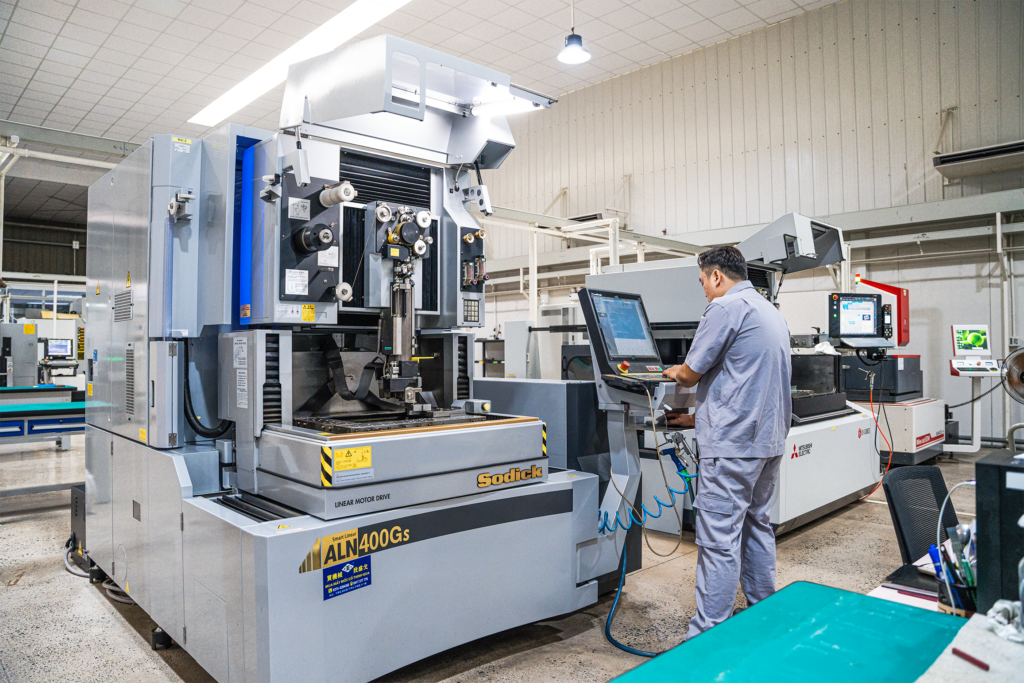 At CAMV, we understand that logistics play a critical role in the success of our business. That's why we work with our reliable logistics partner, DHL, to ensure that our products are delivered safely and promptly to our clients' doorsteps. We take every precaution to ensure that our products are packaged securely and arrive at their destination in perfect condition.
At CAMV, we also take customer support seriously. We believe that our clients deserve the best possible service, and we are committed to providing it. Our team of dedicated customer support professionals are available to answer any questions or concerns that our clients may have. We believe that by providing exceptional customer support, we can build strong and lasting relationships with our clients.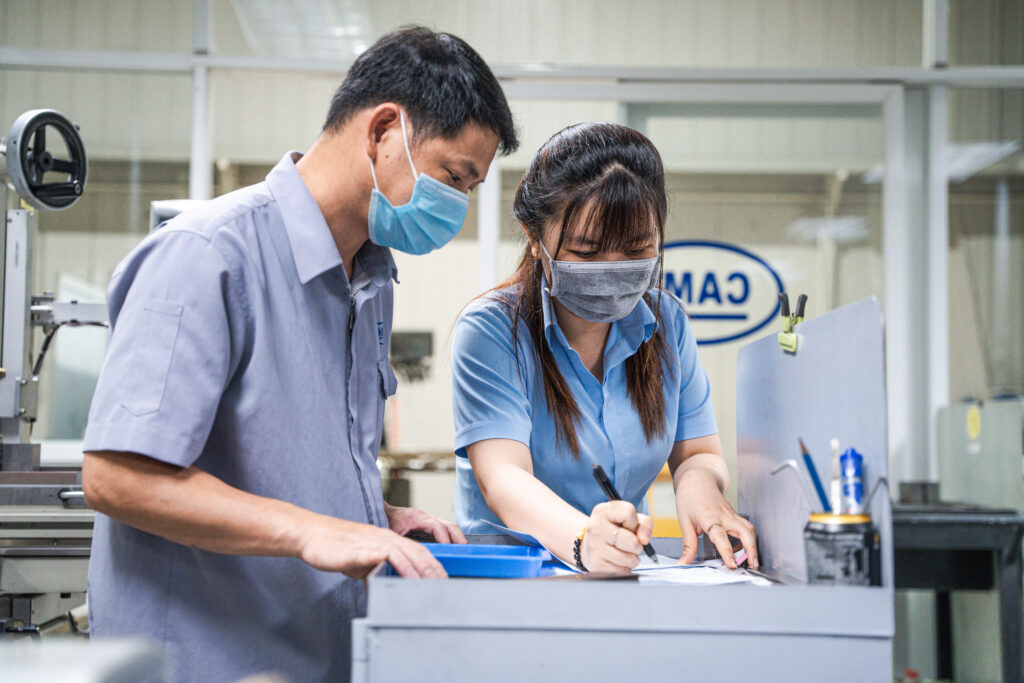 In short, when it comes to custom precision molds, CAMV is the company to choose. We are committed to delivering high-quality products, reliable logistics, and exceptional customer support to our clients. Visit our booth for an opportunity to see our cutting-edge products up close and discover all the advantages they have to offer.
CAMV's experts will be on hand to answer any questions you may have and provide you with valuable insights into the world of tool and mold making. Don't miss out on this exciting opportunity to take your manufacturing process to the next level.
Don't miss CAMV at INTERMOLD
In summary, INTERMOLD Nagoya 2023 is an international premiere event in the tool and mold-making industry, connecting manufacturers, suppliers, and professionals from all over the world. Take advantage of this opportunity to network with industry leaders, learn about new technologies, and discover innovative solutions to your manufacturing challenges.
We are extremely pleased to announce that CAM Resources has launched a brand-new landing page. This new page will allow us to better highlight our products and services to potential clients. Additionally, we are excited to share the news that our Vietnam branch, CAMV, will be participating in the upcoming INTERMOLD Nagoya 2023 event.
This event will provide us with a unique opportunity to showcase our innovative products and services to a global audience. We believe that this event will be pivotal in expanding our reach and establishing CAMV as a leader in our industry. We are looking forward to an exciting future and can't wait to see what opportunities lie ahead.
We invite you to check out our new landing page and learn more about what CAMV will bring to the event. Don't miss out on this chance to explore the magnitude of CAMV's precision technologies. Or click here and discover what CAMV has in store for you!